Supercharge your healthcare organization's online engagement
Whether you're a healthcare organization rolling out online programs, events, education, or building a virtual community, use TimedRight to boost online engagement and build strong, lasting relationships.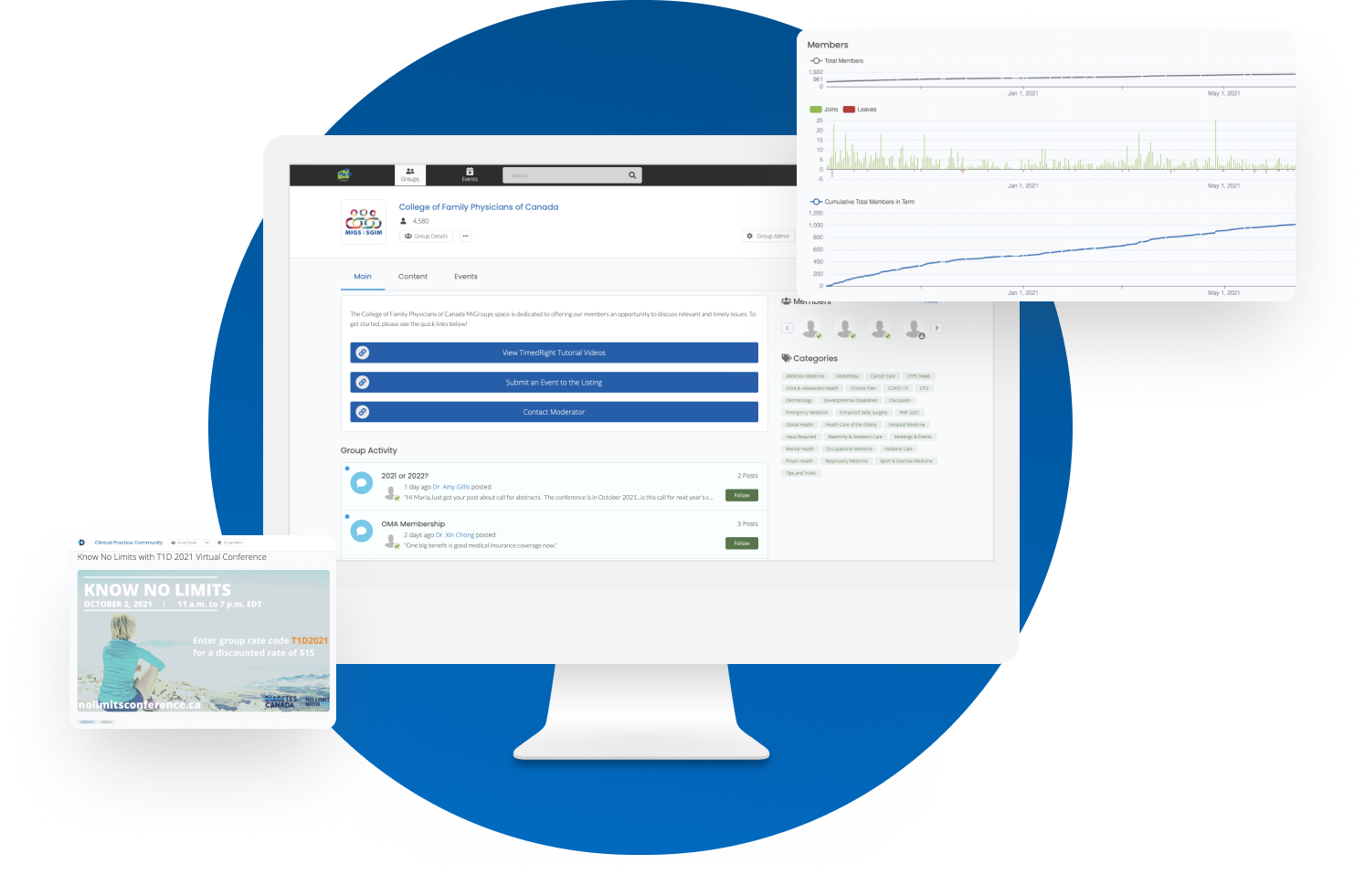 Get the Ultimate Checklist for Building an Online Community
 Thinking of starting an online community for your healthcare organization or expanding your existing community? Get this checklist for your key insights to building success.
Stay In Touch with Healthcare Professionals
Hundreds of organizations and tens of thousands of healthcare professionals use TimedRight to securely connect and share information, exchange knowledge, network with peers and participate in events.
"TimedRight gave the College of Family Physicians a safe online space to have discussions, post events, share journal articles, and more. It's great. Members can access information and ideas, and can engage in discussions with physicians from across Canada."

Dr. Allan Grill
Family Physician, Markham Ontario. Physician Advisor to the College of Family Physicians of Canada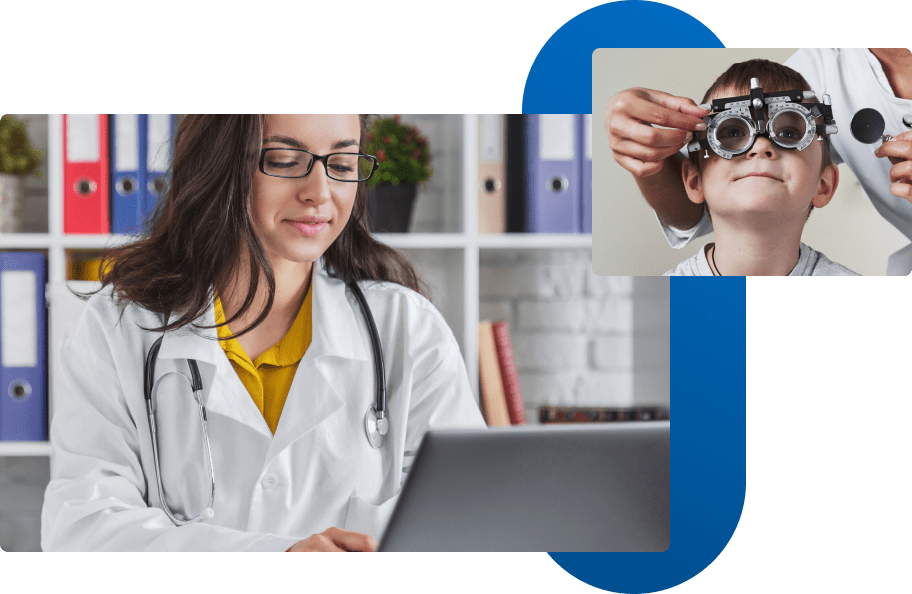 High Impact, Efficient Communications
Engage your audience with topical discussions, presentations, online events, and more; all easily accessed and shared by members through web, mobile and email.
"TimedRight allowed us to reach triple the amount of physicians we would typically reach; and the vast majority of our users, if not all of them, have a great experience when they're using the TimedRight platform. They find it easy to use. They find it straight forward. It's intuitive. I would generally say that has been our experience overall for anybody that's used TimedRight."

Dr. Alexander Abitbol
Event Chair Endocrinologist, LMC Diabetes & Endocrinology
Powerful Reports for Better Insight
With TimedRight, you can leverage polls, surveys, and powerful analytics reports to gain new insights about the audience of your healthcare organization and how they engage online.
"When we wanted to measure how many people were joining the spaces or how many were posting content in the spaces, we were able to get customized data reporting and that was really helpful for us in terms of proving that the community was succesful and allowing us to expand."

André Girouard
Assistant Manager at The College of Family Physicians of Canada
We're excited to bring you the new TimedRight user interface. All the features from the original TimedRight will be available with a renewed and improved interface, plus loads of new features and benefits:
Modern, Cleaner Interface
The new interface is cleaner and easier to read, and includes features and capabilities common to modern sites.
We've identified areas of the site that members use most, and have streamlined how users engage with those areas.
Community administrators will find new and improved features and capabilities, like filters, search, mentions and more.
Join the community that connects all of healthcare.
See how Healthcare is using TimedRight
Learn how TimedRight powers online engagement with physicians for the College of Family Physicians and Canada's largest specialist care provider in diabetes and endocrinology.
The CFPC's experience with TimedRight
André Girouard speaks to how the CFPC used TimedRight to engage a broad audience of family physicians across various interest areas.
Dr. Alan Grill talks TimedRight
Dr. Allan Grill shares how the College of Family Physicians of Canada use TimedRight.
Dr. Alex Abitol On TimedRight Events
Learn about why LMC chose TimedRight.
Reaching Success with the Canadian Network of Respiratory Care Community
Download this brief case study to learn how the CNRC nurtured their community to success.